MADRID, SPAIN—Cristiano Ronaldo's future as a professional footballer was plunged into serious doubt last night, as reports from Spain confirmed the 32-year-old has been charged with sexual assault.
Neither Ronaldo nor Real Madrid were available for comment but Spanish authorities verified they had "sufficient evidence" to charge the 32-year-old as the incident happened during Madrid's 4-1 win at Valencia.
The teammate who cannot be named for legal reasons, is not believed to have complained about the incident and instead smiled, but experts warn this is "likely just a symptom of more widespread and routine abuse" by the Portuguese captain.
Instead a number of police reports were filed in the Catalonia region moments after the final whistle blew in the Mestalla.
"Clearly he felt emboldened enough to perform this disgusting act in front of thousands of witnesses," read a statement from one accuser, a 30-year-old man originally from South America. "Ronaldo should be thrown out of the game and certainly exempt from any future consideration for the Ballon D'or," he added.
READ: Winston Bogarde Just Collected His Final Chelsea Paycheck
If found guilty Ronaldo could be banned from playing football entirely, or be forced to pay back some of the €14.7m in tax he has evaded so far, or worse still could be sent to the MLS.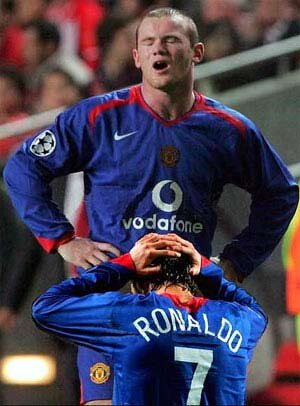 This is not Ronaldo's first time courting controversy with this kind of behaviour. In 2006, while still at Manchester United, Ronaldo performed oral sex on Wayne Rooney during a Premier League match with Bolton Wanderers. Remarkably the Portuguese star escaped punishment on that occasion despite performing the act for over 7 minutes, and causing Sir Alex Ferguson to remark that he had now seen "absolutely everything" in football.